Hi to all schnauzer lovers,
Let me introduce our new familiy member. Our
Josefine of Cindyland
is 2 years standard black bitch which we have got recently from previous owners
. She is daughter of Mr. Bean Grand Calvera and Samantha of Cindyland. As a puppy she came from Sebia but now she lives with us in Slovenia....
We are planing to have a litter next year and for this reason we are looking forward for her possible boyfriend. So far she has been taken only to two shows in SLO and she has got BOB and a titlle of a young champion.
Kind regards to all...
[img]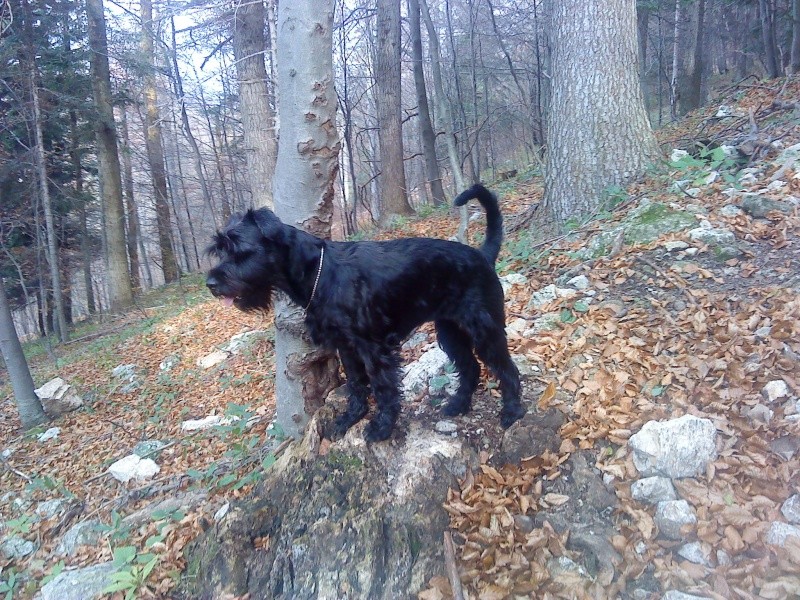 [/img]
hello josefina
greetings from croatia from one black standard boy


ambientart





Hi there in Split....
Puno hvala za pozdrave - greetings from Celje as well.
I hope meeting you somewhere in SLO or CRO at some shows...next year..
http://www.mojalbum.com/hrib/snavcer-luna-v-snegu/foto/18348515
Last edited by Lawyer on Wed Dec 08, 2010 5:16 pm; edited 3 times in total
bas idemo u kobarid za novu godinu, tamo cemo biti od 26-og do 10-og


ambientart






---
Permissions in this forum:
You
cannot
reply to topics in this forum